I. Initial Planning
There are many different ways to get started with the custom home building process, but any avenue must work towards getting design ideas and concepts on paper in the form of preliminary construction documents. Many of our clients come to us after having already spent time with an architect and have initial design ideas coming together, but on occasion we'll hear from people before any design has started. If no design work is in process yet, we will always encourage having an architect involved. They are highly skilled designers and this shows in the overall design, whether its scale of space or relationships and flow between rooms, color, light and proportions.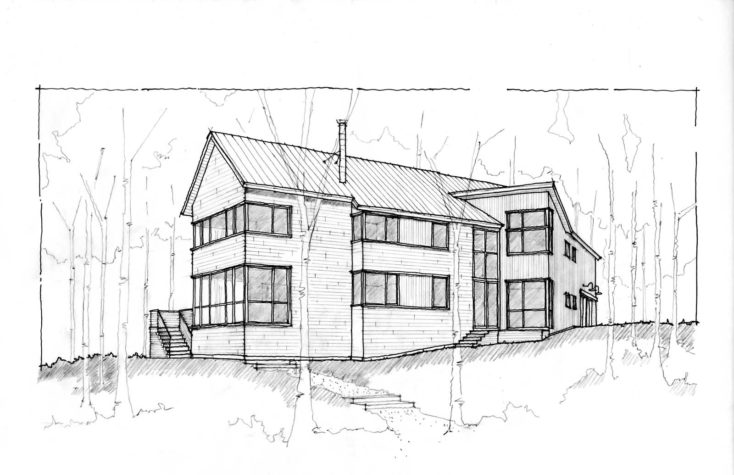 Here are a few architects that we have previously worked with and can recommend:
II. Pre-Construction Services Agreement
We love to get involved with the initial discussions as early as possible, whether you chose to work with an architect or not. We've found that an early relationship with the client, architect, and builder, all at the same table closer to the design phase, can keep surprises to a minimum and add value in several ways. As a custom home builder, our involvement in the design development process can have a positive effect on value engineering, design and its impact on construction and material selections.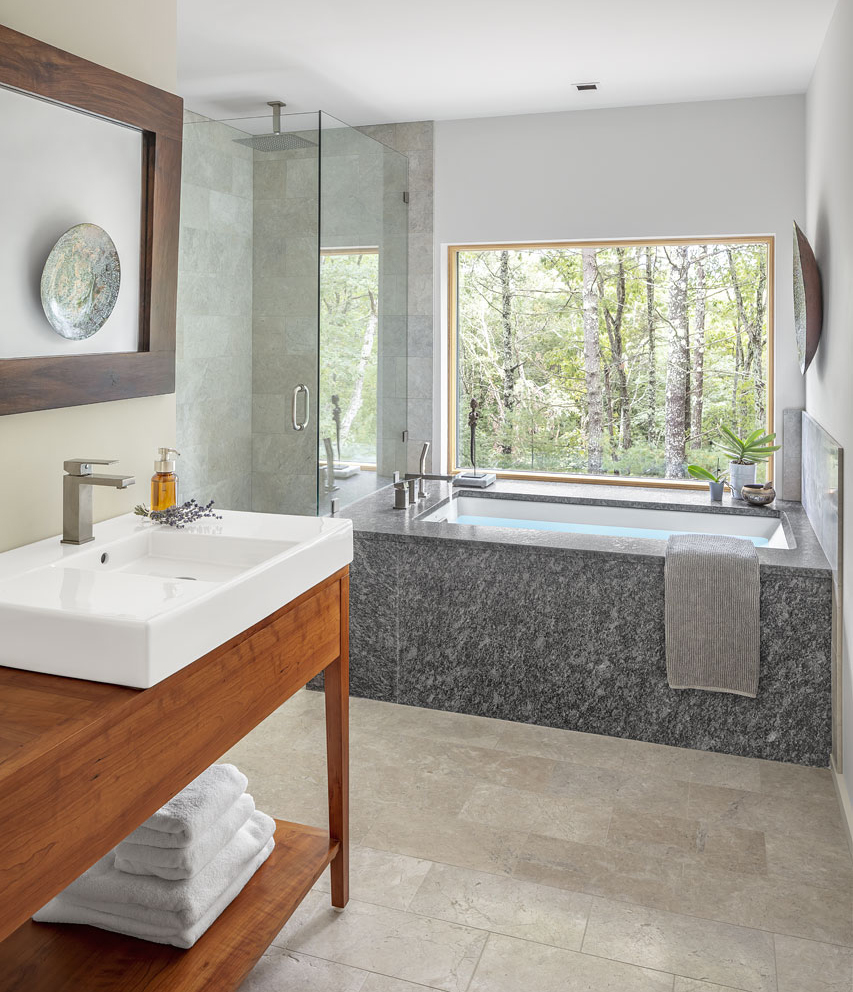 In this early phase our role is to act as consultants to the client and architect/designer. Our Pre-Construction Services Agreement compensates us or our time before construction begins and makes us an active member in the creation of your construction documents as we work towards adding your project to our production schedule.
Plans and Specifications are essential parts of construction documents and include floor plans, elevations and cross sections, as well as schedules, or detailed list of items for plumbing, lighting, doors, windows, and paint. These items all need to be arranged in some manner before the actual construction and work can be done, and the earlier this happens the more control the client will have when it comes to cost and selections. All of these details allow us as builders to create a detailed cost worksheet which we will work from throughout the construction phase. This budget is also the basis to secure financing if necessary.
III. Construction Contract
The plans, specifications and the cost worksheet, the key ingredients from the pre-construction phase, take us to the creation of a construction contract. With this we can now be on our way to starting your project!
Our Project Managers will be in close contact with you throughout the entire construction process, with routine check-ins on budget tracking and schedules. Our team stays onsite for the duration of the project, and we work with trusted subcontractors that we have long standing relationships with.
---
Building a home can be complex and challenging, but our number one goal throughout the process is to make it the most smooth and fun as possible for you, as we bring the home you envisioned to life.
We'd love to hear about your next project; get in touch with us today!